Buy vs. Lease | Merrillville, IN
Finding the new Lexus sedan, coupe, or SUV you want to drive home isn't the only decision you have to make. Are you going to purchase it or lease it? Both options have advantages and disadvantages, so it's important to know what they are before you make your decision. The finance experts at Lexus of Merrillville in Merrillville, IN have compiled this comprehensive list of both payment options so you can make the best choice for your budget and lifestyle.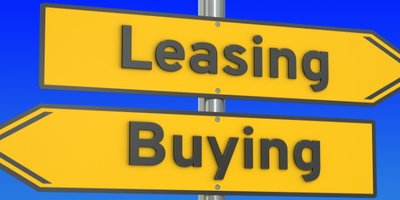 Key Facts About Leasing
Lower Monthly Payments- When you lease a vehicle, you're only paying for a percentage of the vehicle's value – the value that is used during your lease period – while a loan on a new car is based on its full value; so your monthly payments will be lower than if you purchased the vehicle.
Bumper-to-Bumper Warranty- During a lease, the vehicle is under a warranty just like it would be if you purchased it, meaning you only have to pay for the cost of regular maintenance.
Modifications and Mileage Restrictions- With a lease, there is almost always a mileage restriction, usually 12,000 miles or less a year. If you go over, you'll incur fees. Also, because you are just leasing the vehicle and do not actually own it, you won't be able to make any modifications or add any upgrades.
Upgrade Every Few Years- If you love getting the latest technology, leasing could be a great option for you because you can upgrade your vehicle every few years.
Wear and Tear- If you decide to lease your vehicle, keeping the interior and exterior in pristine condition will be important. Any excessive wear or tear of either could result in fees when you return the vehicle at the end of your lease.
Key Facts About Buying
No Restrictions- There are no restrictions on adding accessories or upgrades when you buy your new Lexus sedan, coupe, or SUV. You also are free to drive as far and as often as you'd like because there are no mileage restrictions, either.
Ownership- When you've made your final monthly payment, you now own the vehicle outright. You can sell it, trade it in for a newer model, or drive it for years to come.
Higher Monthly Payments- When you buy your new vehicle, the loan is based on the full value of the vehicle, so your monthly payments will be higher than if you lease. You will also be required to put down a larger down payment.
Post-Warranty- When the manufacturer's warranty has come to an end on your new vehicle, you'll be responsible for all repairs, including major components like the engine or transmission, your vehicle may need.
Depreciation and Equity- Even though you'll experience the most depreciation when you purchase a new vehicle, you do build equity over time.
To learn more about our available payment plans and other finance tools, head over to our Finance Center. You can also get a head start on the process and apply for financing from the comfort of your own home using our secure Online Finance Application. If you have any questions about the car buying process, reach out to the Lexus of Merrillville team using our Contact Form.